Industry standard coding evaluation
Standard coding evaluation done by IT companies encompassed in PraktizTech's coding problems and test cases. They are designed to be in line with academic coding programs as well.
Who is it for?
PraktizTech has been customised to suit the requirements of Corporates in recruitments, Colleges in training, and Students in skill enhancement.
For Companies
The Corporate version of PraktizTech can be used to
Do the first level screening of freshers to assess their technical capability
Check the technical competence of a lateral hire in various programming languages
Evaluate the participants after an internal training program
During project development as a testing tool in mathematically oriented projects
Companies Click Here
For Colleges
The Academic version of PraktizTech can be used by colleges as a
Evaluation tool to assess the coding capability of the students
Live Lab to give coding assignments to students
Track on the technical progress of an individual student or a group of students
Platform to prepare the students for placements
Colleges Click Here
For Individuals
The Academic version of PraktizTech can be used by individuals as a
Platform to hone their coding skills for placements
Tool to learn the next coding language after having learned one
Software to check their ability to code for boundary conditions
Used in unison, our Aptitude Test Platform – PraKtiz, and PraktizTech can take students to the next level of preparedness.
Individuals Click Here
PraktizTech Demo
STANDARD OFFERINGS
We can customise the Programming Tasks and Contest delivery depending on the requirement. The Following are the standard offerings. Please contact us for customisation possibilities and pricing details.
For Companies
PraktizTech Programming excellers for direct recruitment
PraktizTech platform for testing programming skills during hiring
PraktizTech platform for internal training, recruitment, and project development
Get Started
For Colleges
Academic and Industry-Standard programming tasks
All standard reports and tracking for Live Labs
Flexibility to add original tasks to the contests
Exposure for students to real-world programming requirements
Get Started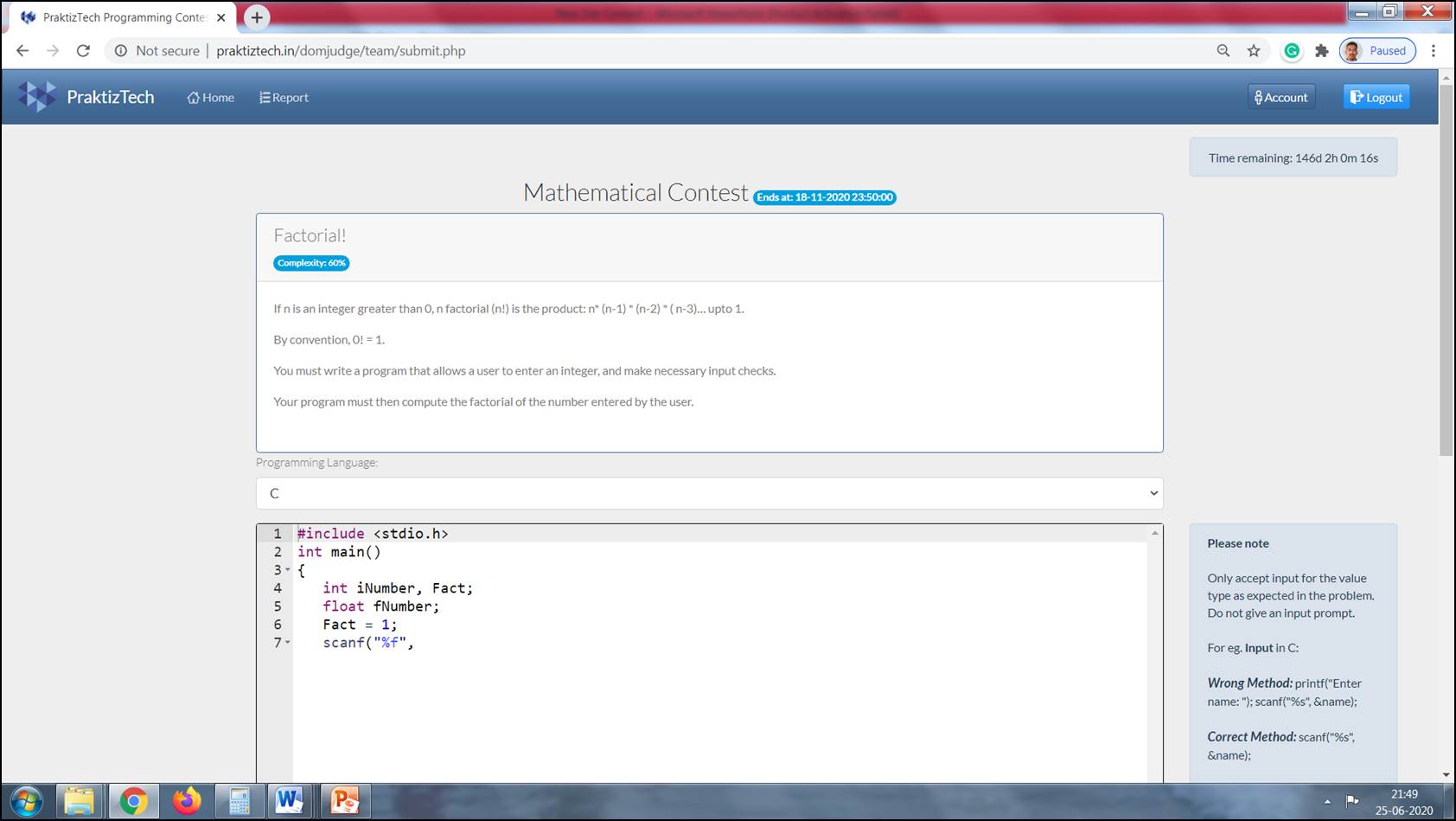 For Students
Industry Standard Programming tasks to hone your skills
Platform to code indifferent programming languages
Requirements that make you consider the boundary conditions
Get Started
Contact
Please contact us for a discussion on the best solution for you.
Our Address
Konfidence, 33/740 - C, Link Retreat, Vennala PO, Kochi 682028
Kerala, India